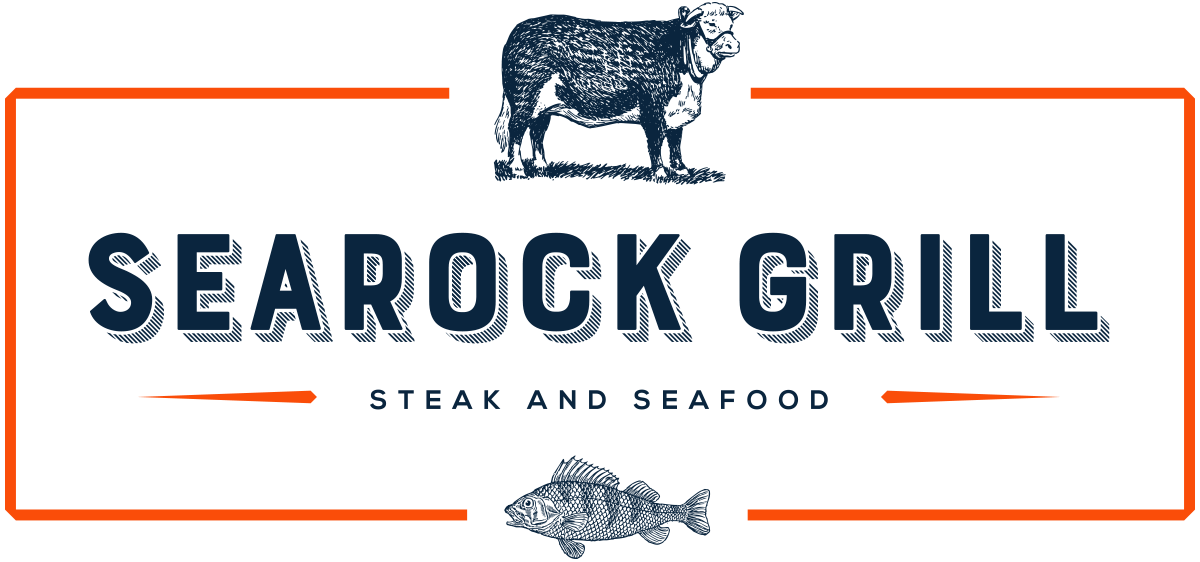 Steak and Seafood Dining, Harbourside, Circular Quay
Looking for a fresh, innovative and modern dining experience?
Searock Grill offers all this and more with the spectacular backdrop of Sydney Harbour. Searock Grill is the perfect place for lunch, and we're open late for dinner after your night out or show at the Sydney Opera House.
Your Private Function at Searock Grill
Are you planning a private event or corporate function? Searock Grill never fails to impress with the finest steak and seafood, right next to amazing Sydney Harbour. Searock Grill is the perfect place to impress your guests. Boasting an array of indoor and outdoor seating, plus our exclusive private dining room, the wine room.
Susan Jones
08:00 27 Jun 22
Gorgeous food. Delicious cocktails. Sweetheart birds pinching sugar and sharing it. Can't ask for more than that
Zara Huxley
10:57 15 Jun 22
Michael took the best care of us and we had a fabulous dinner with such friendly service. Excellent view of the harbour, the seafood platter was so

...

fresh and the crab & avocado tian starter was the highlight for sure. Definitely worth a visit - we will be back. Thanks again, Michael.

read more
Eric Constantineau
10:37 14 Jun 22
Nice place, reasonable price for good food. I tried the oysters and kangaroo, I was pleased with both. Highly recommended!
Renata Pomente
11:50 12 Jun 22
Went tonight for dinner our waitress April was so beautiful and kind. Highly recommended going there . We just happened to walk bye and Michael made

...

us feel so welcoming we had to stop. Great food and excellent service. We will be back. April we left you a tip hope u received it

read more
Philip Argy
09:32 12 Jun 22
Very busy during VIVID but friendly service, quick fish & chips was indeed quick, a generous serving size and excellent quality - and I've also had a

...

very good experience here previously so consistency is impressive!

read more
Michael Ryan
07:36 10 Jun 22
My steak was cooked to perfection. Her chicken burger was very good also. Not cheap but definitely value for money (which I can't say about very many

...

other restaurants in this area). So good we went back for dessert after our show. Equally delicious! Look forward to visiting again when in Sydney.

read more
JOS ROMERO
12:24 07 Jun 22
We have an early dinner here last saturday for Vivid night for party of 9...very lucky to get a table on a busy night..staffs are very efficient and

...

friendly..we didn't wait too long for our food to come..all of us enjoyed our food from entrees and mains..the steaks are cook to perfection..thank you guys for looking after us.

read more
kay Vickers
13:04 03 Jun 22
Loved my experience there on Wednesday night. The manager kindly gave us happy hour prices because I am a repeat customer. The staff ensured we were

...

warm considering it was such a cold night. And the sevice was great

read more
Maree "Mnich" nichols
07:46 02 Jun 22
Great service, great food, perfect spot.Went with 5 friends for afternoon drinks and early Dinner for Vivid on 1st July, 2022. Michael was great

...

brought 3 heaters over for us as it was so cold and windy and sat us at a table just under the roof next to the restaurant to keep warm.The food is excellent and reasonably priced, and happy hour great. Could not recommend enough Service from Michael and his staff excellent.

read more
Sharon Fell
08:26 31 May 22
We arrived late into Sydney due to flight delays and we were famished.We headed over to Circular Quay Eastbank. We were lucky to get a table

...

underneath the umbrellas overlooking the harbour, ferries and the Harbour bridge. We had the happy hour limited drinks menu. Thoroughly enjoyed the lychee margarita!!! 3 times enjoyed it !!! We ordered fresh oysters which were a little smaller than expected, all but one were delicious. We also enjoyed fresh prawns and grilled barramundi, both were delicious. We would highly recommend this restaurant. The manager Michael was engaging and helpful. Seagulls were a small issue but not for us. We also got to watch the most amazing sunset.

read more
nicki christensen
09:58 29 May 22
Best place at Circular key for location and service. Food is spot on as well. Alot of restaurants have average service on this strip but Searock

...

nailed it. And all during Vivid. Good job.

read more
Linaire Barrett
03:58 22 May 22
Thank you Searock Grill love the food and the staff Mike and Ali just impressive!! 100% will return and promote your fantastic service!! My friend

...

and I will be back. Met your regular customer Linda who eats here "Every week" without fail for over 2 years... Linaire (Lini) Barrett & Maria Cameron "What a pleasure"

read more
Kevin Ferreira
10:06 28 Apr 22
My girlfriend and I had the best burgers imaginable at the Searock Grill. We were in the area to attend the open-air performance of the Phantom Of

...

The Opera. We got double lucky and walked in at their happy-hour. So we had the very best burgers imaginable for little more than a Junk-meal. As dear old Arnold said, 'I'll be back'

read more
Stephanie Booth
09:33 26 Apr 22
The steak here is amazing. Had the eye fillet with red wine jus. It melted in the mouth. The super crispy chips and Asian greens were delicious

...

sides. The service here is excellent and friendly. Views are spectacular but inside is nice too.

read more
SARGES' Family
02:07 24 Apr 22
Absolutely divine 💕Located in a great spot with magnificent views of the harbour.Menu options are extensive with chosen options beautifully

...

presented and full of flavour. Prices are reasonable and the service was faultless.Fantastic night all round. Highly recommend ⭐️

read more
Lori Craig
03:13 18 Apr 22
Fantastic service and great options on the menu!My husband, small dog and myself were greeted by friendly staff along with water for my dog.Highly

...

recommended and we will be back!

read more
Greg Maunder
02:03 18 Apr 22
Searock Grill on Opera Plaza was a fabulous location on a balmy Easter Sunday evening with a relaxing holiday vibe and excellent service.This

...

evening's selection included 1/2 dozen oysters Kilpatrick, followed by the 400g Rib eye (on the bone) medium rare, lobster tail and a side of Asian greens.

read more
Greg Abbott
01:29 14 Apr 22
Loved it. The staff are superb, attentive, and engaging, and the seafood was incredible.We had the platter, which was loaded out with beautifully

...

prepared oysters, blue swimmers, bugs, lobsters, prawns, scallops, and was great value for money.We could have sat outside, watching the world go by, but on a cold, wet Sunday afternoon, we chose to sit inside, and the provision of huge mirrors allow all occupants to enjoy the wonderful external views.What's not to love right? Cold beer and wine, a huge mound of seafood, and Sydney harbour views, all at a very fair price.Great with a loved one, better with all your friends.

read more
Arie Oldman
01:59 10 Apr 22
Started with the garlic prawns, which were great. We had the baked salmon and the New York steak (rare). Both were delicious. Service was great too.

...

Plus a great view of the harbour!It's on the expensive side if you're travelling from the suburbs, but that's what dining in circular quay is like 🤷‍♂️

read more
Dylan Fitzharris
04:09 09 Apr 22
Exceptional staff and even better food! 10/10 recommend. The staff really drew us in and we just wanted to stay there for the atmosphere brought to

...

us by the staff . Will be going back asap

read more
肋排還不錯吃。蝦子🦐也不錯,但價位太高CP值太低…坐在戶外欣賞夜景但菜容易冷。 點了三道大約台幣3400…超級高單價
Clodagh Comaskey
04:55 25 Mar 22
Five star experience here while over looking the Sydney harbour bridge. Food and drinks fabulous. Micheal the waiter was very welcoming to both us

...

and our dog. Our dog was treated with a full VIP experience which he enjoyed. Highly recommend 😁

read more
Jess & Corey
03:47 25 Mar 22
We decided to stop here for lunch along the way. We were killing some time before our flight back home and wanted some fish and chips. We were

...

expecting the usual batter-ey fish that we would regret after, however the fish was incredible. Lighly battered and so meaty. Hard to come across. The service was great start to finish and the restaurant manager Michael took particular interest in our little daughter and provided her with colouring pencils and paper.And after our lunch he surprised her with a little cup of icecream with choccy sauce which is her favourtie. Its businesses like these that go above and beyond to make their customers full of good food and happy with their service. Thanks so much. Wish you all the best. Ps. What a kickarse view!!

read more
Nataša Kampmark
11:16 18 Mar 22
Delicious food, excellent location, great service and charming staff that will make you feel welcome and respected.
Lucas Ritzman
05:45 10 Mar 22
Touring from America, and a friend recommend Searock. Absolute wonderful dining experience! The team is incredible, the customer service is superb,

...

and the food & cocktails were delightful. Definitely check it out if your looking for a place to eat! The view makes it even better!

read more
Zubeen Nisha
22:42 01 Mar 22
This was a wonderful dinner. Best battered fish n chips I've had in a long time. Lots of seating area. Ambiance is great.will surely visit again.
Ben Mcmahon
02:20 27 Feb 22
Great food and wonderful service with beautiful views of Sydney harbour, just keep an eye out for the pesky seagulls who will grab a chip while your

...

not looking😂😂

read more
Nicki Anderson
01:52 27 Feb 22
Fantastic in every way ! Sensational food, wonderful service and wow in terms of location. The location is overlooking the harbour and harbour

...

bridge - so a great start. And the food matches it - stunning !Great tasting entrees - we shared three entrees - pulled pork croquettes (fried slow roasted pork croquettes with spicy mayo); salt & pepper calamari (main size) served with herb mayo, rocket, chilli & lemon; and Crab & prawn bites with seeded sourdough, avocado. All delicious.For our mains, everyone had their own - I had the eye fillet steak 220g (pinnacle grass fed beef, Tassie), cooked perfectly as "medium" and with a yummy bearnaise sauce - which was the best I've ever had ! My colleagues had the seafood curry (mixed prawns, mussels, calamari and fish in a red Thai curry & jasmine rice); Grilled Barramundi fillet served with potato, asparagus, rocket, garnished with pickled ginger; baked salmon marinated in coconut cream & chilli jam, baked in banana leafserved with Asian greens. Everyone loved their mains - and we ordered super crunchy fries to share; mixed salad and Asian greens.Desserts were also good - apple & berry crumble; homemade citrus tart and affogato.Service was wonderful - friendly, attentive and professional.

read more
Dan Duncan
00:27 26 Feb 22
Located on Opera Quays this restaurant has stunning views of the amazing Sydney Harbour. Inside or outside options of dining although if sitting

...

outside - be careful of the annoying seagulls who will flap right in and take your food off your plate.The food was delicious and fresh and the service was fantastic. Great menu of seafood or grilled meat.

read more
Next Reviews
LOCATION
SEAROCK GRILL
Shop 15, 5 Macquarie Street
Opera Quays, East Circular Quay,
Sydney NSW 2000
DETAILS
 OPENING HOURS
Wednesday – Sunday 11 am till late
AMEX