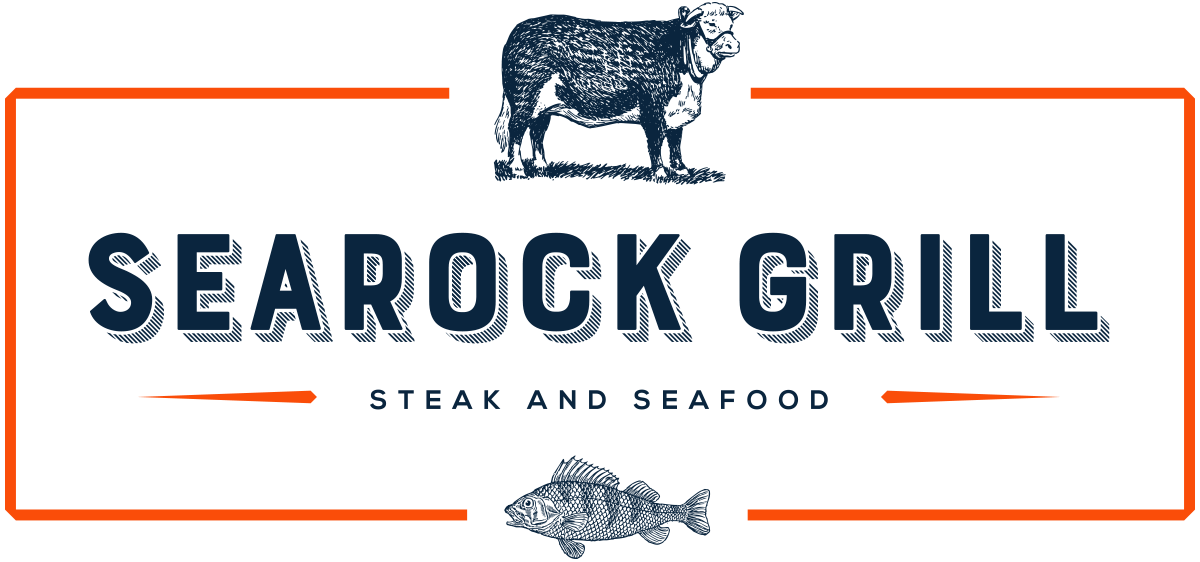 Steak and Seafood Dining, Harbourside, Circular Quay
Looking for a fresh, innovative and modern dining experience?
Searock Grill offers all this and more with the spectacular backdrop of Sydney Harbour. Searock Grill is the perfect place for lunch, and we're open late for dinner after your night out or show at the Sydney Opera House.
On weekends we offer a delicious breakfast menu, ideal for a relaxed morning down by the harbour.
Your Private Function at Searock Grill
Are you planning a private event or corporate function? Searock Grill never fails to impress with the finest steak and seafood, right next to amazing Sydney Harbour. Searock Grill is the perfect place to impress your guests. Boasting an array of indoor and outdoor seating, plus our exclusive private dining room, the wine room.
Searock Gift Card
Want to impress a special person with steak and seafood right next to the Harbour Bridge? Surprise them with a Searock Grill gift card. A delicious meal in a magnificent location is something they will always remember!
What a fantastic experience. Staff were lovely and accommodating, food was excellent. The garlic prawns were next level good. Will be back.
Delicious seafood meals and very attentive service. A bit on the higher end in terms of price but lovely place nonetheless. Will return here when we

...

visit again.

read more
Allen Lane
05:34 31 Mar 20
As part of an Opera Australia package I choose Searock as it had a more extensive menu than the other two options; on arrival drinkers were quickly

...

served and orders taken. My lamb backstrap was very delicious and cooked to perfection and my dining companion had the seafood curry which was also very, very good. We were out in plenty of time to walk to the Opera House for an amazing rendition of Don Giovanni.

read more
tina mclendon
12:50 16 Mar 20
We visited the Searock Grill for a late lunch and with most of the outside tables taken we chose to sit inside, which had only one other table

...

occupied. Mrs FB2000 ordered 9 Oysters ( 36 AUD ) but unfortunately they were not served on ice, but rather on what looked like broken glass and may have been salt ? As a result, whilst the Oysters looked good, they were not served at the right temperature. Mrs FB2000 still wolfed them down though !

read more
Andrew McDonald
07:28 11 Mar 20
Great lunch options including the $19 steak and chips. Frosty cold beer and great scenery overlooking Sydney Harbor. Attentive friendly service.

...

Enjoyed my lunch here.

read more
Good. Wanna try some seafood dishes another time.바람이 너무 불어 밖에서 먹다 안으로 들어와서 뷰가 아쉽지만 그냥 저냥 맛있었습니다. 확실히 해산물요리가 더 나은가봐요
Food was okay but not standing out. Main reason to eat here would be the view. Service seemed a bit overwhelmed at times. Two ladies to serve the

...

entire area. Ended up getting one of our starters just before the main.

read more
Lorraine Little
11:18 24 Feb 20
Dinner in the evening for four people, food was fantastic and service attentive and friendly. We also called back next day and they had happy hour

...

food and drinks, really enjoyed food and drinks. Puddings are scrumptious.

read more
음 저는 개인적으로 좋았어요!! 확실히 바다 앞이다 보니 고기보다는 해산물을 시키는게 좋을 것 같아요. 막 굴이랑 홍합이랑 게랑 새우랑 이거저거 나오는데 되게 신선하고 맛있어요! 특히 저는 원래 게 비린내 때문에 잘 못먹는데 여기는 비린내가 별루 안나더라구여ㅎㅎ

...

괜찮았어요!!

read more
savanah Estrada
20:58 17 Feb 20
Visiting from LA food was great view excellent. Restrooms needs a little attention . Portions are decent .Try oysters they are really good

...

,Needs more variety of beers. Try canguro burger while visiting. Good happy hours specials.

read more
Alex Kilkenny
20:16 17 Feb 20
Good place. Nice scenery providing a cruise ship isent blocking the bridge view. Good atmosphere too.The food was good, the drink was good. What's

...

not to like.....

read more
Tony Rogers
06:39 14 Feb 20
Food was great, very filling, staff were excellent, very nice outdoor seating. Busy but great places always are.
Rachael Moessis
20:20 08 Feb 20
I had a delicious meal there but not all my companions were as happy. Good location and good service.
Next Reviews
LOCATION
SEAROCK GRILL
Shop 15, 5 Macquarie Street
Opera Quays, East Circular Quay,
Sydney NSW 2000
DETAILS
OPENING HOURS
Monday – Friday
11am till late
Saturday – Sunday
8am till late
AMEX