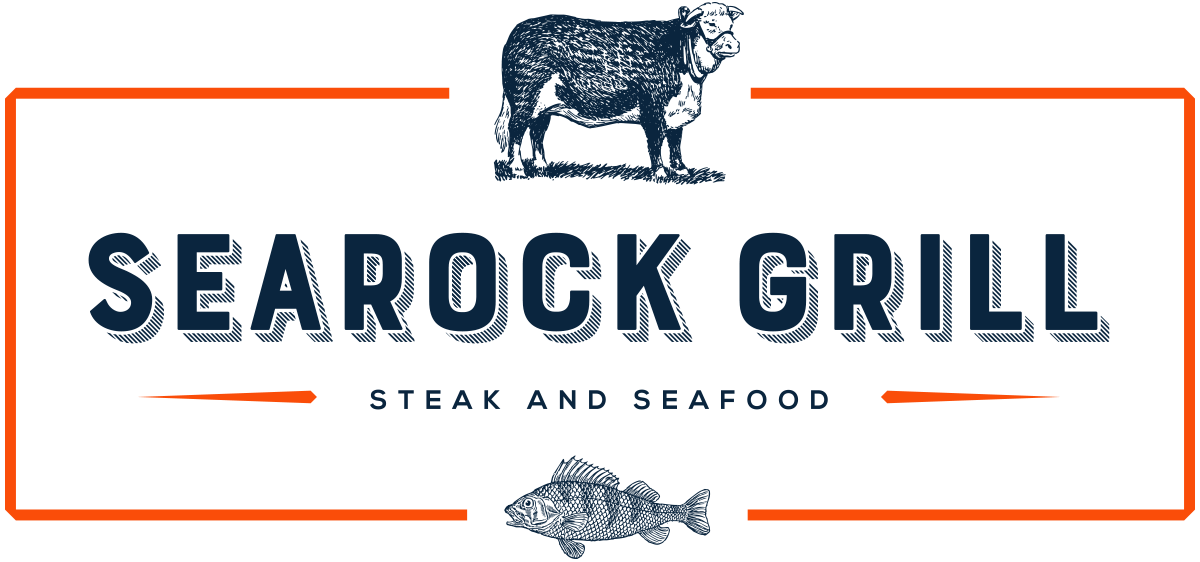 Steak and Seafood Dining, Harbourside, Circular Quay
Looking for a fresh, innovative and modern dining experience?
Searock Grill offers all this and more with the spectacular backdrop of Sydney Harbour. Searock Grill is the perfect place for lunch, and we're open late for dinner after your night out or show at the Sydney Opera House.
Your Private Function at Searock Grill
Are you planning a private event or corporate function? Searock Grill never fails to impress with the finest steak and seafood, right next to amazing Sydney Harbour. Searock Grill is the perfect place to impress your guests. Boasting an array of indoor and outdoor seating, plus our exclusive private dining room, the wine room.
Tisho Paul
13:02 03 Apr 21
Excellent customer serviceQuality and quantity of food greatWill dine againFantastic views of harbour bridge and circular Quay
Jeffrie Trika
03:01 31 Mar 21
Lunchtime, view of the Harbour Bridge, Circular Quay, ferries, the harbour, Park Hyatt, the former Doyle's and sunshine ... excellent company.Just

...

can't go wrong, $21.00 Fish and Chips, $25.00 Rump Steak ... Chardonnay sparkling $14.00 and Majella Cab Sav.That's just awesomeness in any language!

read more
Sahar Fatima
09:34 12 Mar 21
Ordered Fish and chips. Was too good.❣The food and staff all good. At first I thought it won't be enough for one. But trust me, I couldn't

...

finish all in one go😝🙊I usually do single seat dine in as I go alone and people on the check in make face coz they want more people to occupy, but they were quite friendly. 👍

read more
Imogen Smyth
04:07 06 Mar 21
This place was great! Service was so so friendly and super fast, and the food was delicious. Best veggie burger I've ever had. 10/10!!
Jacky Jan Ching
07:07 04 Mar 21
Been passing by in this place multiple times when we go to the opera house and at last today me, mum and my partner decided to try this

...

restaurant.We went in here during lunch time and they have a lunch special menu which was great.We tried what is in the lunch special menu.We ordered kilpatrick oyster, medium rare steak and chips, and fish and chips.I can say that the steak is tender and you do not need to dip it in the sauce as it taste amazing already. I can say that it was worth it.We consumed every inch of the steaks.My mum had battered fish and chips and it was nice.Staff:Staff are kind and the best thing they don't ask you if how was everything, which i find annoying . I like the staff and they keep an eye when to refill the water.The venue is perfect as it is in the Opera house and you can see the Harbour bridge.The price is right knowing that it is located in an expensive place.Highly recommended.

read more
Swagatika Nepak
05:19 26 Feb 21
Loved the portion size on the grilled chicken salad.. the garlic bread was phenomenal.. Quick service. Value for money. Wish they had more

...

vegetarian options

read more
Gloria Garrison
08:02 24 Feb 21
I booked a special packagage with Opera Australia that included dinner. My expectations were not high - and because of the brilliant location I was

...

thinking tourist trap but I was soon proved wrong. Good service. Good selection on the menu. And tasted great! Easy to recommend.

read more
Kassandra Sky
00:10 15 Feb 21
The best customer service from Gleidy! She is so attentive and caring. She made our experience at Searock Grill memorable. Food and the view was

...

great too.

read more
분위기 좋고. 음식 정말 맛있습니다. 한국분들 꼭 오셔서 좋은 추억남기세요.Searock grill 화이팅!!!!
Next Reviews
LOCATION
SEAROCK GRILL
Shop 15, 5 Macquarie Street
Opera Quays, East Circular Quay,
Sydney NSW 2000
DETAILS
OPENING HOURS
Public Holidays
Monday – Sunday
11am till late
AMEX