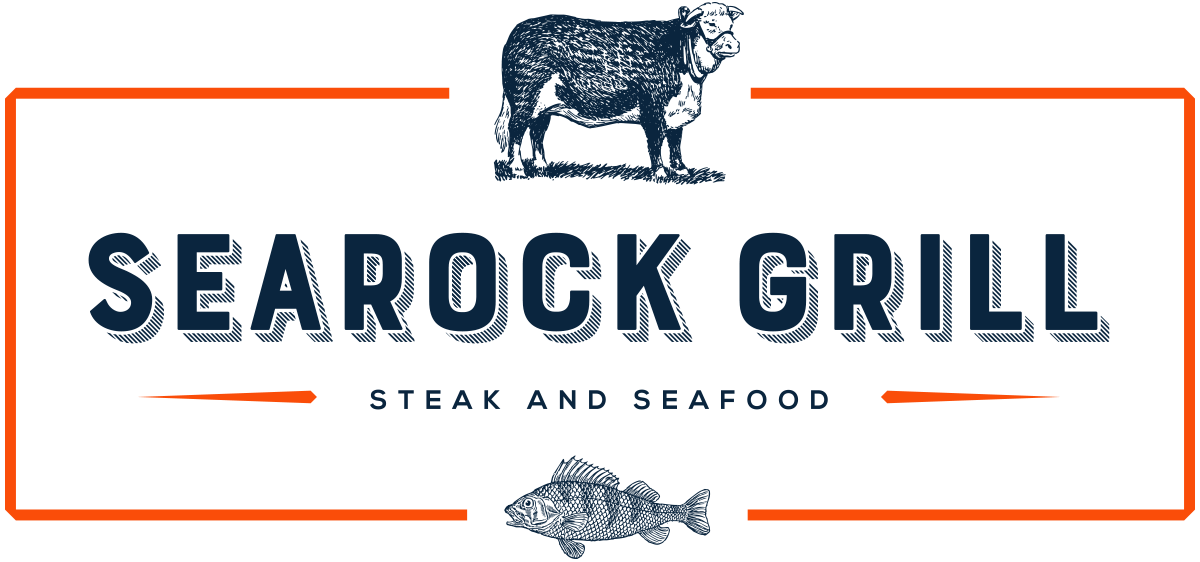 Steak and Seafood Dining, Harbourside, Circular Quay
Looking for a fresh, innovative and modern dining experience?
Searock Grill offers all this and more with the spectacular backdrop of Sydney Harbour. Searock Grill is the perfect place for lunch, and we're open late for dinner after your night out or show at the Sydney Opera House.
Your Private Function at Searock Grill
Are you planning a private event or corporate function? Searock Grill never fails to impress with the finest steak and seafood, right next to amazing Sydney Harbour. Searock Grill is the perfect place to impress your guests. Boasting an array of indoor and outdoor seating, plus our exclusive private dining room, the wine room.
Issmael Nanai
01:38 30 Apr 21
Got to give it to it, was pretty good, had the steak med-well, the meat was perfect, wife had the Thai sea food curry, which was full of fresh

...

seafood.A bit pricey, but worth the view and service, very professional.Did reservation, asked to be next to a heater, that was meet. Thank you for making the evening a good one!

read more
My daughters and I had dinner Sunday evening. The lights in the restaurant were too dimly lit, I was unable to read the menu so i used my phone torch

...

😂.The photos show up nicely though. The food was delicious, i had the Garlic Prawns, my girls had a large BBQ Ribs and Chicken burger with fries. Thank you Searock for a lovely evening!

read more
We had lunch here one day and came back for dinner the next night. Really lovely food, excellent presentation and fabulous cocktails. Friendly staff

...

and lovely setting overlooking the harbour. Highly recommend.

read more
Michael Stockdale
00:47 20 Apr 21
I went with a group of about 25 people and we ordered of the menu. The food was very nice. I had a medium Scotch Fillet. The food took a little

...

while to be served though but given the kitchen had to prepare 25 meals all at once that was understandable. I thought the price of drinks was a bit high though but given they are right on Circular Quay near the Opera House their overheads may be quite high

read more
Travelling Chipmunks
02:18 17 Apr 21
Great location with lovely lunch options!A simple menu for lunch with variety of expected staples.Would happily stop here again..Kids menu is also

...

lovely

read more
Gloria Erston
14:31 14 Apr 21
Lovely spot overlooking the water. Had a chardonnay which was nice and not too pricey. Would recommend!
Wolf Spined
00:03 12 Apr 21
On a very windy and cold day the service here was good with staff contributing to a happy outing with pleasant upbeat interactions. We all agreed the

...

food was five star

read more
Tisho Paul
13:02 03 Apr 21
Excellent customer serviceQuality and quantity of food greatWill dine againFantastic views of harbour bridge and circular Quay
Jeffrie Trika
03:01 31 Mar 21
Lunchtime, view of the Harbour Bridge, Circular Quay, ferries, the harbour, Park Hyatt, the former Doyle's and sunshine ... excellent company.Just

...

can't go wrong, $21.00 Fish and Chips, $25.00 Rump Steak ... Chardonnay sparkling $14.00 and Majella Cab Sav.That's just awesomeness in any language!

read more
Sahar Fatima
09:34 12 Mar 21
Ordered Fish and chips. Was too good.❣The food and staff all good. At first I thought it won't be enough for one. But trust me, I couldn't

...

finish all in one go😝🙊I usually do single seat dine in as I go alone and people on the check in make face coz they want more people to occupy, but they were quite friendly. 👍

read more
Imogen Smyth
04:07 06 Mar 21
This place was great! Service was so so friendly and super fast, and the food was delicious. Best veggie burger I've ever had. 10/10!!
Next Reviews
LOCATION
SEAROCK GRILL
Shop 15, 5 Macquarie Street
Opera Quays, East Circular Quay,
Sydney NSW 2000
DETAILS
OPENING HOURS
Public Holidays
Monday – Sunday
11am till late
AMEX