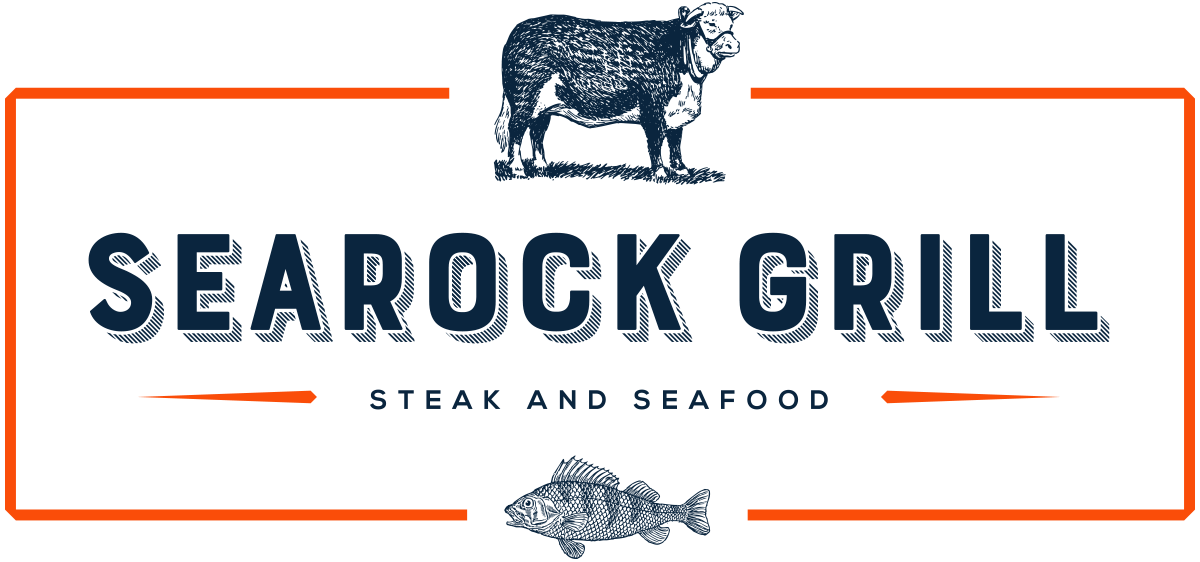 Steak and Seafood Dining, Harbourside, Circular Quay
Looking for a fresh, innovative and modern dining experience?
Searock Grill offers all this and more with the spectacular backdrop of Sydney Harbour. Searock Grill is the perfect place for lunch, and we're open late for dinner after your night out or show at the Sydney Opera House.
Your Private Function at Searock Grill
Are you planning a private event or corporate function? Searock Grill never fails to impress with the finest steak and seafood, right next to amazing Sydney Harbour. Searock Grill is the perfect place to impress your guests. Boasting an array of indoor and outdoor seating, plus our exclusive private dining room, the wine room.
Kimberly Matthews
07:49 29 Nov 23
We enjoyed a really nice lunch here, the salads were delicious and it's a great spot to people watch near the water!
Noeleen Liapis
11:55 18 Nov 23
Stopped in for a late lunch and was pleasantly surprised with the service, food and location. Have no hesitation recommending this restaurant.

...

Myself, my daughter in law and my granddaughter in law all thoroughly enjoyed our meals and will definitely be eating here again.

read more
Lisa Norman
06:43 11 Nov 23
Great spot for taking in the sights of Circular Quay.Was able to be seated Saturday afternoon without a wait.Delicious seafood curry, and they did

...

not skimp on the seafood.Lovely attentive staff.

read more
Rick Power
02:50 11 Nov 23
On the foreshore of Circular Quay, Searock Grill is one of many eateries to choose from. We had one of their lunchtime specials, and while it wasn't

...

earth-shattering, it was quite good. We would definitely come back to eat here again.

read more
Sadaf Zehra
11:43 09 Nov 23
Beef steak was really good, but fish n chips were a bit too salty & pink lemonade was really bad. Nice atmosphere though..
Lilian Clk
02:19 04 Nov 23
We had a lovely dinner after a day trip to Blue Mountain. it is conveniently located at Circular Quay. After dinner we took a light stroll at Sydney

...

Opera House. Food was good, we had beef steak and fish and chips. Fresh ingredients, good taste.

read more
Matthew Scott
02:49 21 Oct 23
Absolutely fantastic service, took the family including 2 infants there service was very helpful 👍
Dyan Higgs
06:43 18 Oct 23
Great atmosphere. Located on the walkway to the Opera House it's far enough away from the noise and chaos to be a relaxing location with a view of

...

the harbour bridge. All the food was nice, the side salad could have a few extras there was a lot of salad leaves. The sides are generous serves though and could be shared. I would recommend this place. They do ask for a gratuity

read more
Tammy Levent
10:54 14 Oct 23
**Review for Searock Grill**⭐️⭐️⭐️⭐️⭐️From the moment I walked in, Searock

...

Grill truly delivered an unforgettable dining experience. The food was nothing short of awesome, each dish prepared to perfection. What truly elevated the evening was the impeccable service by our server, Ali. He was attentive, professional, and truly fabulous! And as if the culinary delights weren't enough, the views of the harbor provided a breathtaking backdrop, making my night in Sydney all the more special. Highly recommend to anyone seeking a memorable dining experience in the heart of the city!

read more
Scott Boucher
06:56 07 Oct 23
Friendly speedy service, food was quality, but a little expensive. Sitting outside you are right in the hustle and bustle of the boardwalk. View is

...

very interesting.

read more
Peter Durrant
11:18 06 Oct 23
Absolutely loved it! Very accomodating for myself and my fiancé and our husky!Very lovely meal! We will be back for sure!
Great stop for a bite for lunch. The garlic prawns were delicious. Also got the chili bread which was great for dipping in the prawns oil. My wife

...

got the pumpkin salad and she loved it. Top it off with two delicious Aperol Sprite with mandarin purée and boom, fantastic meal! The service was great too. We sat outside by the walkway. Great to people watch.

read more
wendy winter
23:35 26 Sep 23
Had lunch here on Monday and again it didn't disappoint. Thank you Chan for the lovely table in the shade and thank you Glen for your impeccable

...

service once again. We have dined here many times and always have the Indulgence Seafood platter - its amazing.See you all next month when we bring our friends for lunch

read more
Nunchuck Power
04:37 25 Sep 23
Great location, easy to get, excellent service and delicious food!!We had a lunch event in the private dining room in Searock Grill.The service

...

team went above and beyond to cater for our every needs ranging from room set ups, meal preferences and dietary requirements.Everyone enjoyed their food. Mains were delicious. We've had rib eye steak, seafood curry and the grilled barramundi. All cooked to perfection! Side chips were hot and crunchy and the salads were crisp and fresh.Desserts were great too.The drink menu was extensive and very reasonably priced.Everything was on the point 👍 If you are looking for a private or group dining venue, this place would be an excellent choice.Thank you so much Searock Grill!

read more
Holly Rubie
07:33 24 Sep 23
Always able to get a table without a reservation, food and drinks are always perfect with a great view.
Ended up eating here, no reservations and unplanned, with visiting colleagues from Japan. Top chargrilled steaks, perfectly cooked. I always order

...

pepper sauce and this is the best so far. Chips are medium cut beer battered. Will visit again if nearby. Fast service.

read more
駅からは近いが、場所はもう少し先の方が、オペラハウスやハーバーブリッジがよく見えていいと思う。フェリー乗り場からひっきりなしに船が出て雰囲気はいい。値段はまあまあ!
Next Reviews
LOCATION
SEAROCK GRILL
Shop 15, 5 Macquarie Street
Opera Quays, East Circular Quay,
Sydney NSW 2000
DETAILS
OPENING HOURS
Monday – Sunday 11 am till late
AMEX