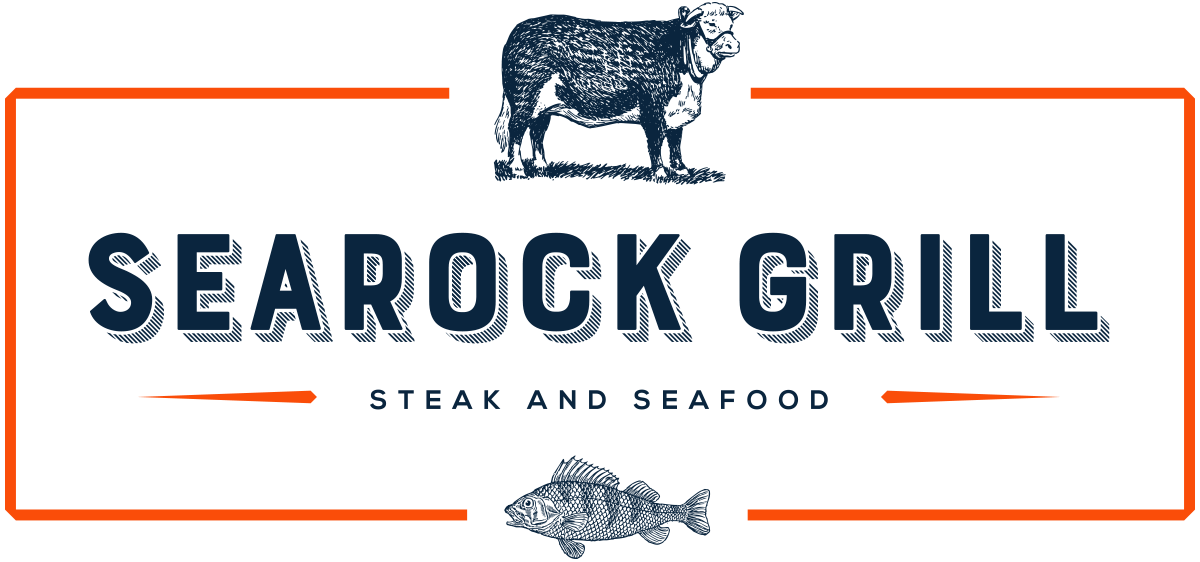 Steak and Seafood Dining, Harbourside, Circular Quay
Looking for a fresh, innovative and modern dining experience?
Searock Grill offers all this and more with the spectacular backdrop of Sydney Harbour. Searock Grill is the perfect place for lunch, and we're open late for dinner after your night out or show at the Sydney Opera House.
Your Private Function at Searock Grill
Are you planning a private event or corporate function? Searock Grill never fails to impress with the finest steak and seafood, right next to amazing Sydney Harbour. Searock Grill is the perfect place to impress your guests. Boasting an array of indoor and outdoor seating, plus our exclusive private dining room, the wine room.
Great food. We had pork rib. It was so good. My son had toomuch. Great location. And very friendly staff.Really recommended.
Jocelyn Alexander
17:56 12 Jun 21
You need to book. We got in but it soon filled up. Small fish portion, delicious, partner got plenty of food with his burger and chips. Very

...

expensive, you pay for the view

read more
Nagrom Nniuq
10:51 09 Jun 21
Quite nice. Right on the waterfront with a view of the bridge.Can see the Opera House if you walk a hundred metres up.Food was excellent.Would

...

return.

read more
Daniel Tyerman
22:25 01 Jun 21
Great service. Food wonderful. Prices reasonable. Lovely Quay atmosphere of a beautiful Sydney night a bonus.
Isabella Pham
07:24 30 May 21
A must try in Sydney !! Right by Circular Quay with great views of the Harbour Bridge and Opera House. We ordered oysters, steak, burgers, barramundi

...

and nothing disappointed. Most of all the service was great - Kai was great and we will be back for more :)

read more
Cameron Cairns
02:42 30 May 21
Always a pleasure to visit for a happy hour wine or a delicious meal. The seafood platter is extravagant and so fresh. Best views in the city

...

😁👍

read more
Chris Jorgenson
12:14 08 May 21
Wait staff great and attentive, some food great (mostly seafood items), burgers are nothing special, steak is served with no sides not even chips

...

which for the price is a little unusual.

read more
Stuart Smith
11:15 08 May 21
Grilled chicken burger was on point. The Scotch fillet melts in your mouth. Our service was fantastic. Recommended for a quick bite.
Issmael Nanai
01:38 30 Apr 21
Got to give it to it, was pretty good, had the steak med-well, the meat was perfect, wife had the Thai sea food curry, which was full of fresh

...

seafood.A bit pricey, but worth the view and service, very professional.Did reservation, asked to be next to a heater, that was meet. Thank you for making the evening a good one!

read more
My daughters and I had dinner Sunday evening. The lights in the restaurant were too dimly lit, I was unable to read the menu so i used my phone torch

...

😂.The photos show up nicely though. The food was delicious, i had the Garlic Prawns, my girls had a large BBQ Ribs and Chicken burger with fries. Thank you Searock for a lovely evening!

read more
We had lunch here one day and came back for dinner the next night. Really lovely food, excellent presentation and fabulous cocktails. Friendly staff

...

and lovely setting overlooking the harbour. Highly recommend.

read more
Next Reviews
LOCATION
SEAROCK GRILL
Shop 15, 5 Macquarie Street
Opera Quays, East Circular Quay,
Sydney NSW 2000
DETAILS
OPENING HOURS
Public Holidays
Monday – Sunday
11am till late
AMEX