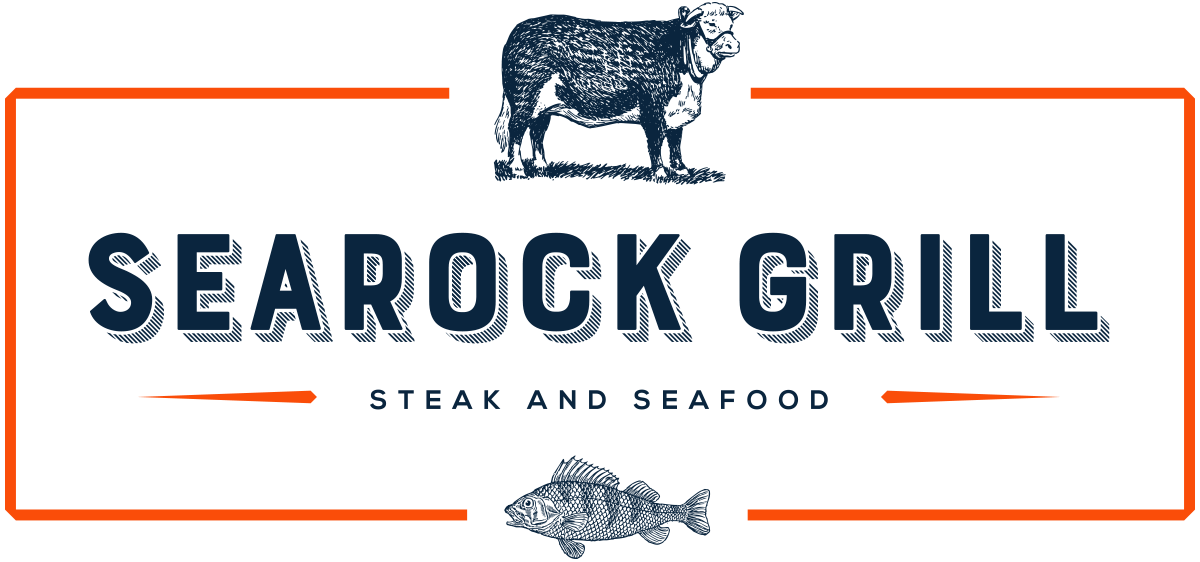 Steak and Seafood Dining, Harbourside, Circular Quay
Looking for a fresh, innovative and modern dining experience?
Searock Grill offers all this and more with the spectacular backdrop of Sydney Harbour. Searock Grill is the perfect place for lunch, and we're open late for dinner after your night out or show at the Sydney Opera House.
Your Private Function at Searock Grill
Are you planning a private event or corporate function? Searock Grill never fails to impress with the finest steak and seafood, right next to amazing Sydney Harbour. Searock Grill is the perfect place to impress your guests. Boasting an array of indoor and outdoor seating, plus our exclusive private dining room, the wine room.
Stella on Gmail
06:52 11 Jan 22
Cool spot for some food and drinks overlooking Sydney Harbour. But watch out for overconfident seagulls who are always on the look out to dive down

...

and steal your chips!

read more
Jon Humphries
08:09 09 Jan 22
Great location. Good food. Fabulous cocktails.The staff are friendly, helpful and attentive.We had steaks with Asian greens and jacket potatoes.

...

The food was delicious and well presented.

read more
Sharina Pragasam
14:47 31 Dec 21
Went for New Years Eve dinner for the second year & it was awesome. Food was fantastic,service & staff was awesome. Thank you Matt & Michael for a

...

great time!

read more
아무개 (JoanneK)
08:03 26 Dec 21
I have visited here twice during my trip. The food was not bad, but the lychee cocktail was so great. One of the staff with curly long brown hair

...

recommended this cocktail. She was very nice everytime I visit here. Overall, I would love to visit here again next time!

read more
Elle Kounelis
06:10 24 Dec 21
Amazing harbour views and great atmosphere. The steaks were cooked to perfection and the red wine jus was one of the best I've had. Thank you for a

...

lovely dining experience.

read more
Edwin Bedoya
00:04 22 Dec 21
Pretty nice place but the view was magnificent (outdoors tables). I hear that the lobster was good, however, it was not, it was incredible and the

...

mix of flavours just make a dancing in your mouth. Price it is a little bit high but you get satisfied once you tried it.

read more
Mike g Stanley
22:16 20 Dec 21
We attended a surprise birthday party on Saturday evening in the Searock Wine Room ! Fantastic, with courteous welcoming wait staff.The party

...

organiser remarked to us how good the booking process was and nothing was too much trouble.The food was top notch as always, with beautiful wines to match.This truly is a leading restaurant at the Quay. Book a table, or private function room, you won't be disappointed!Searock ....... you Rock!

read more
Andrew Hackett
09:10 18 Dec 21
Location amazing. Service second to none, and the food......well the food is incredible. One of those places where you talk about the food for months

...

afterwards.Been here before, and been coming back for years. Will be back for years to come. This place creates memories. 🙏

read more
Samuel Hackett
09:06 18 Dec 21
Great food, even better service, everyone was nice a chatty and a overall great atmosphere. Plus the owner is seriously cool
Aaron Turner
10:16 16 Dec 21
Really chill and quiet place, but excellent food. I had the Quays to my Heart drink, and it was fabulous.
Carolay Guarin
02:14 07 Dec 21
Matt and his team helped me organize a lovely end-of-year celebration at their private room. The food was delicious, and the service was outstanding.

...

Everyone from our company was thrilled with everything. Matt was accommodating from the beginning and made feel everyone welcome. Thank you for everything.

read more
James Lindsay
10:39 01 Dec 21
Food was great and service from Washington was extremely well performed with a smile. The Happy Hour was really good for some items which suited us

...

perfectly .The position of this resturant is top plenty of things going on in circular key to keep you entertained between dishes. Will definitely be back.

read more
I went to this place to celebrate my friend's bday. Though it is very expensive option but it outweight by the quality of food and professional

...

staff.Strongly recommend.

read more
Jennie Jackson
11:20 19 Nov 21
Dinner was phenomenal! I lived on the coast years ago but the prawns in the seafood banquet were the best I've ever had. Service was genuinely

...

amazing. Recommendations are the lychee cocktail, prawns, bugs,lobster, chips, scollops, muscles! 10/10

read more
Kathryn Hammond
10:44 07 Nov 21
Lovely dinner. And lovely service while looking out over the harbour bridge.Entree prawns a little over cooked, but barramundi was amazing!!!
Great views and friendly staff. Calamari was the best and tasted yummy.. Seagulls distracts you if you are sitting outside, and staff offered to help

...

sit inside. But you miss the view then. Overall experience was nice

read more
Wanderlust W
00:47 30 Oct 21
The steaks and sea food platter are sumptuous and very satiating. The Tempranillo goes well with the steaks. The view is wonderful
Luke Dalton
20:06 22 Oct 21
Great food, beautiful location and excellent service. Thankyou to all of the Searock staff for a great night
Next Reviews
LOCATION
SEAROCK GRILL
Shop 15, 5 Macquarie Street
Opera Quays, East Circular Quay,
Sydney NSW 2000
DETAILS
               OPENING HOURS
Public Holidays/ Wednesday – Friday
11 am till late
Saturday – Sunday 12pm till late
AMEX