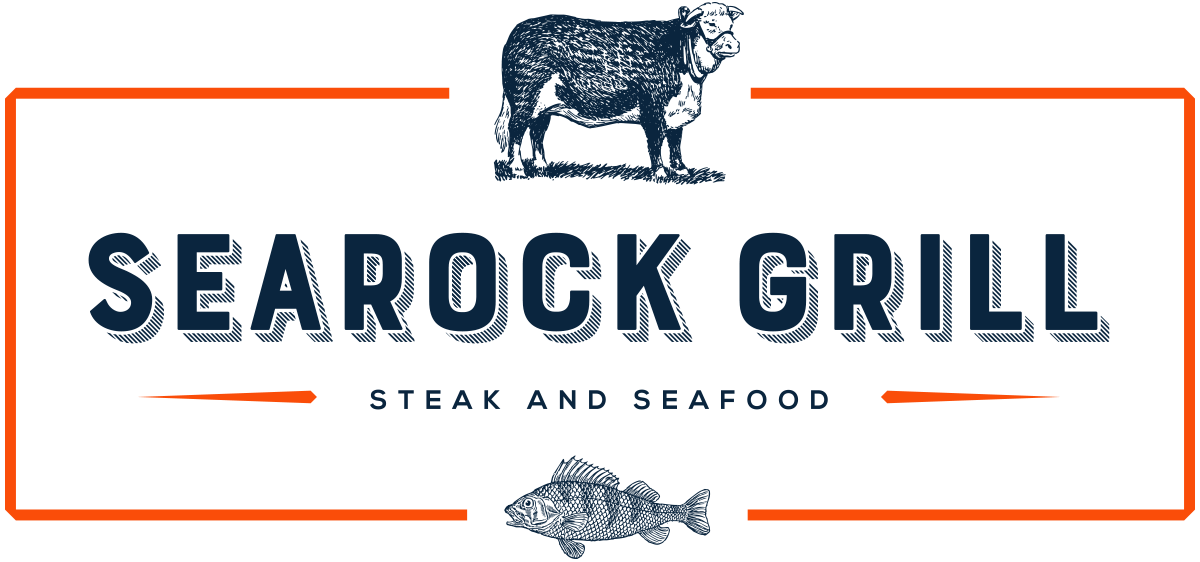 Steak and Seafood Dining, Harbourside, Circular Quay
Looking for a fresh, innovative and modern dining experience?
Searock Grill offers all this and more with the spectacular backdrop of Sydney Harbour. Searock Grill is the perfect place for lunch, and we're open late for dinner after your night out or show at the Sydney Opera House.
Your Private Function at Searock Grill
Are you planning a private event or corporate function? Searock Grill never fails to impress with the finest steak and seafood, right next to amazing Sydney Harbour. Searock Grill is the perfect place to impress your guests. Boasting an array of indoor and outdoor seating, plus our exclusive private dining room, the wine room.
James Lindsay
10:39 01 Dec 21
Food was great and service from Washington was extremely well performed with a smile. The Happy Hour was really good for some items which suited us

...

perfectly .The position of this resturant is top plenty of things going on in circular key to keep you entertained between dishes. Will definitely be back.

read more
I went to this place to celebrate my friend's bday. Though it is very expensive option but it outweight by the quality of food and professional

...

staff.Strongly recommend.

read more
Jennie Jackson
11:20 19 Nov 21
Dinner was phenomenal! I lived on the coast years ago but the prawns in the seafood banquet were the best I've ever had. Service was genuinely

...

amazing. Recommendations are the lychee cocktail, prawns, bugs,lobster, chips, scollops, muscles! 10/10

read more
Kathryn Hammond
10:44 07 Nov 21
Lovely dinner. And lovely service while looking out over the harbour bridge.Entree prawns a little over cooked, but barramundi was amazing!!!
Great views and friendly staff. Calamari was the best and tasted yummy.. Seagulls distracts you if you are sitting outside, and staff offered to help

...

sit inside. But you miss the view then. Overall experience was nice

read more
Wanderlust W
00:47 30 Oct 21
The steaks and sea food platter are sumptuous and very satiating. The Tempranillo goes well with the steaks. The view is wonderful
Luke Dalton
20:06 22 Oct 21
Great food, beautiful location and excellent service. Thankyou to all of the Searock staff for a great night
Cheral Ali
02:04 06 Sep 21
Nice place to enjoy lite nite in Sydney... Of course they have kind of menu with hype taste! -- recommended for Kanggoro
Fair Customer
00:51 03 Aug 21
The specials were great. Would highly recommend their seafood dishes as they do them so well. We had a shellfish risotto that was exquisite. Tuna

...

tartar is a must have too. The lamb came with a side of egg plant that was just mouth watering. Everything was well presented and tasted absolutely delicious. Highly recommend this, but make sure to set aside $300 as a budget for a dinner for two at the very least! It is very nice.

read more
Markos Nomikos
02:12 08 Jul 21
We really enjoyed our time here and the quality of the food. The decor is also nice and right after you can go for a walk around the Opera House.

...

Highly recommended for a day out in the city.

read more
Debi Taylor
07:03 25 Jun 21
Great place to go hang out at sunset. Not only do they have the best views in Sydney, but they also have happy hour :)The staff are some of the most

...

lovely and attentive I've experienced in a long time!

read more
Wonnie Lotsaris
05:36 21 Jun 21
Outstanding service! We had 2 functions at Searock in the past 2 months and were so impressed. I could not fault the service or food that we

...

received. Head waitress on both occassions Jazzi was fantastic. Beautiful spirit and great at the task on hand. They were so accommodating of any and all requests including catering for multiple allergies and intolerances. Every meal was perfect!! Price point is great, especially given the amazing location right on our beautiful harbour. Would highly recommend Searock for your next function.

read more
Candice Kapene
07:19 17 Jun 21
Great Location, service was excellent from Jasmine😊 Food was good, although I sent my steak back as it was too rare for me to eat. And the

...

mushroom sauce was cold. My meal was fixed up very fast. Enjoyed our meals, but watch out for the Seagulls outside. The seagulls will swoop in to steal your meal. So maybe we will eat inside, next time.

read more
Kellie Nash
10:42 14 Jun 21
Food incredible. We were serviced by a delicious little number, Matt. Would recommend 100%, all package view amazing, service incredible and food was

...

lit AF awesome experience

read more
Enter Name
03:35 14 Jun 21
The most delicious pork ribs I've had in many years. The kid's chicken tenders were dry and not very nice, but there was enough fish on the main

...

serving of fish and chips to keep a hungry little boy happy.All in all a good spot with 3 out of 4 meals very good.

read more
Great food. We had pork rib. It was so good. My son had toomuch. Great location. And very friendly staff.Really recommended.
Jocelyn Alexander
17:56 12 Jun 21
You need to book. We got in but it soon filled up. Small fish portion, delicious, partner got plenty of food with his burger and chips. Very

...

expensive, you pay for the view

read more
Morgan Quinn
10:51 09 Jun 21
Quite nice. Right on the waterfront with a view of the bridge.Can see the Opera House if you walk a hundred metres up.Food was excellent.Would

...

return.

read more
Next Reviews
LOCATION
SEAROCK GRILL
Shop 15, 5 Macquarie Street
Opera Quays, East Circular Quay,
Sydney NSW 2000
DETAILS
               OPENING HOURS                 
Public Holidays/ Wednesday – Sunday
11 am till late
AMEX